International Day of Persons with Disabilities Mobilizes Support for Dignity, Rights and Well-Being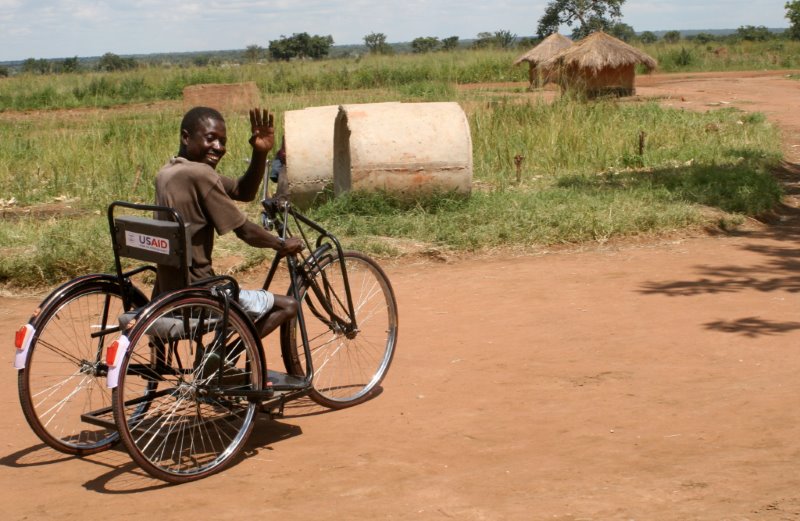 Since my days as a rehabilitation counselor three decades ago, I have worked toward a goal of including people with disabilities into our society—no matter the job that I held.  When I became an employer twelve years ago, I sought and hired people with disabilities. New Editions seeks contracts that focus on historically marginalized populations, trying to create a better society where everyone benefits, regardless of race, religion, age, culture or disability. About five years ago, we won a contract with U.S. Agency for International Development (USAID), Center of Excellence on Democracy, Human Rights and Governance's Empowerment and Inclusion Division.
We work under this contract to reduce risks and reinforce the capacities of communities, local governmental organizations, and governments to provide services and protection to help people with disabilities and other historically marginalized populations gain access to opportunities to support their full participation in society.  A recent example is the publication of USAID's Five Focus Areas to Support Persons with Disabilities in the Wheelchair Sector.  Soon after its release, New Editions' Sue Eitel led a panel of experts in the wheelchair sector at the 2015 International Society for Prosthetics and Orthotics World Congress in Lyon, France to inform global partners on USAID's efforts in the Wheelchair Program of this contract.  I am gratified that New Editions does both domestic and international work in the field of disability and that we are an award-winning and inclusive company—more than 25% of our employees have disabilities.
That's why I was excited to see that the theme of the 2015 International Day of Persons with Disabilities is inclusion matters: access and empowerment of people of all abilities.  December 3 marks the 23rd year for the annual observance that was proclaimed in 1992, by the United Nations General Assembly resolution 47/3.
The observance of the Day aims to promote an understanding of disability issues and mobilize support for the dignity, rights and well-being of persons with disabilities worldwide. It also seeks to increase awareness of gains to be derived from the integration of people with disabilities in every aspect of political, social, economic and cultural life. 
New Editions staff members celebrated on the eve of the anniversary by attending the U.S. International Council on Disabilities (USICD) second annual gala. The December 2nd event was hosted by H.E. Ambassador Kirsti Kauppi at the Embassy of Finland. USICD honored leaders of the disability rights movement who have had an impact on international disability issues. Senator Kelly Ayotte of New Hampshire received the Dole-Harkin award for distinction in public service to the global disability community. Senators Bob Dole and Tom Harkin attended the event.  Kalle Könkkölä, Chair, The Abilis Foundation of Finland was also honored for his outstanding work in advancing the rights, opportunities, and dignity of persons with disabilities.
Shelia Newman, President, New Editions Consulting, Inc. has over 25 years of experience in Federal government contracting. http://neweditions.net/our-team/president-and-owner. Ms. Newman is a newly elected member of the USICD Board of Directors.