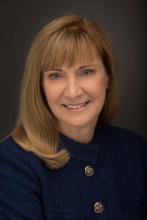 Shelia S Newman
President and Owner
Utilizing 30 years of experience managing government contracts in her leadership role for the company, Ms. Newman is responsible for corporate strategic planning, business development and fiscal management.  Ms. Newman has directed research studies, educational materials development and evaluations in the areas of health, disability and social policy. The work she seeks for the company is work that improves the quality of life for underserved and marginalized communities. She has won contracts from the Department of Education, Department of Health and Human Services, Department of Veterans Affairs, U.S. Agency for International Development, National Institutes of Health, and other government agencies.
Ms. Newman founded New Editions with the vision of creating a company built around people—providing a work environment where the company is committed to the employees and the employees are committed to the company and, where work done well is cause for pride. She has created an environment that empowers employees to provide excellent service to our clients. Ms. Newman prides herself on developing a corporate atmosphere where employees have flexible schedules, good pay, excellent benefits and are allowed to achieve a work/life balance. Employees are encouraged to give back to their communities.
The company has been recognized for its workplace culture with four recent awards, including Washingtonian Magazine's 50 Great Places to Work and The Washington Post Top Workplaces. Ms. Newman's success, management style, and business ethics have been favorably represented in a college textbook, Management; on an ABC business television show; and in Business Week's Small Biz magazine. Her business success and leadership were highlighted in a segment on JC & Friends on Washington's Channel 9 News.
Ms. Newman earned a B.S. in Journalism and a M.S. in Rehabilitation counseling.